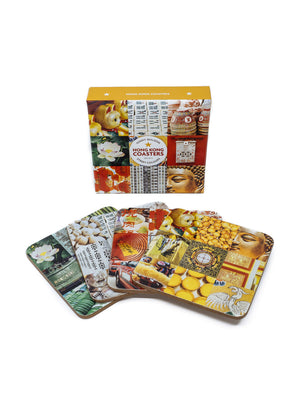 Coaster Set - Hong Kong Street Colours
Protect your table tops in style - 4 Hong Kong designed coasters based on the colour themes of red, white, yellow and green. The coasters feature items such as: lanterns, lucky cats, tea cups, shop shutters, chess pieces and the Star Ferry to name but a few.
The coasters are 95mm x 95mm x 5mm. Should they get dirty, simply wipe the top over with a damp, not wet, cloth. Do not immerse in water.
Available in 4 other designs...
All rights reserved. Copyright © 2016-2021 Ginny Malbon.