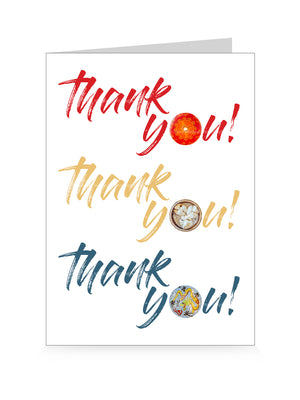 Thank You Card (Thank You Multi)
Thank You Card featuring a collection of iconic objects and scenes from Hong Kong.
This 5" x 7" greeting card is blank inside and comes with a white envelope for posting.
Cards are available at all Bookazine and other stores across Hong Kong.
For bulk orders enquiries please contact the House of Cards.
All rights reserved. Copyright © 2016-2022 Ginny Malbon.